RECOVERY IMPROV with Ashley Seaman: Healing from an Eating Disorder through Mindfulness & Play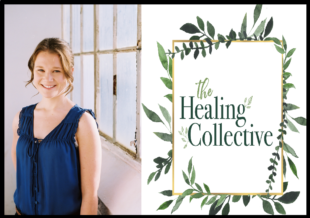 This 2 hour workshop invites participants to take a playful approach to the healing process.  Designed specifically for individuals battling an eating disorder and created by an individual who has recovered from one, we will spend the evening connecting to the moment, ourselves and each other with a sense of humour, joy and above all - acceptance.  Making Improv a part of your recovery process welcomes a refreshed perspective that seeks opportunity in each honest moment.  Learn more about Ashley here, and get your tickets here!
What to expect
:
You don't need to expect anything! You are encouraged to show up with an open mind and enjoy feeling supported and connected to others.  You are not alone!  Throughout our time together, you will be gently reminded to find acceptance, however messy or uncertain or awkward!  You will be encouraged to discover the amazing value YOU have to offer - just by being honestly YOU.
In case you want to have a little expectation:
We will chat, breathe, sit, stand, move our bodies in ways that feel comfortable; we will be invited (never forced!) outside of our comfort zone in safe & supported ways to discover opportunities outside our habits.  We will play games, we will lose and fail (on purpose!) with no stakes, and we will laugh! 
What to bring
:
Yourself and a willingness to explore acceptance and the healing benefits of laughter, connection and an exceptionally supportive space!
Maybe some water (hydration is always important).
Comfy clothes.  No need to impress! Time to relax and play. 
Think about what you might wear if you were a kid and it was recess. 
This is YOUR time.
{image description: a photo of Ashley and The Healing Collective logo}